"I regard animals and humans in the same light. All of them suffer pain, and all of them deserve compassion."
Aleppo Cat Man

Donate Now
Who We Are
Before the Syrian war began, Mohammad Alaa Aljaleel was an electrician working and living in East Aleppo. When the war started, he had the chance to flee Syria, but decided to stay in the city of Aleppo and help the civilians. Alaa is not a member of any fighting group, nor a political activist. He is just a civilian – one of thousands affected by the war in Syria. His passion is caring for animals, especially ...
Read Our Story!

Donate Now

Our work, rescuing and treating 100s of animals every year depends entirely on public donations. All united in the desire to achieve a better life for animals in Syria and who donate to help us to achieve our vision, and in the development of Ernestos Sanctuary.
If you have any problem with our payment gateway please donate to our fundraising at MyEvent.com.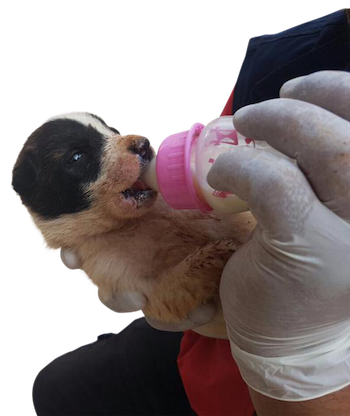 Shop

For beautiful, original watercolour paintings of our animals, painted by American artist Mimi Boothby, and other merchandise, including prints, bags, note books and teeshirts