Who We Are
Ernestos Sanctuary is situated in the Northwestern area of Syria. Our area is a war zone and is still suffering from the civil war that has affected all of Syria for the last 10 years. At our sanctuary we take care of the forgotten victims of the war. Syria's animals. At Ernestos cat sanctuary we have over 1850 cats of all sizes, all shapes, all colours. All of them are survivors and all of them have their own story. Abandoned when their owners fled from the bombing or born onto the streets of deserted and ruined towns where survival is almost impossible. We also have a sanctuary for farm animals. Winsons farm is home to 24 dogs, 4 donkeys, 3 horses, 7 goats, 10 chickens, 2 geese, 1 duck, 5 monkeys, 2 peacocks, 3 sheep, 3 horses and 4 doves. All rescued from bad situations. We have a well-equipped, Free Veterinary Clinic in the town, where people can bring their animals for treatment free of charge. This had never been offered in this area before. We have 2 fully qualified vets and an animal nursing team. We also offer first aid and treatments to wild animals in need. We employ local residents on all our sites. We offer neutering for pets and perform many lifesaving operations every week. We advise and educate. Our mission is a simple one – to improve the lives of the animals in our area. If you would like to help us in our work, please donate.
Our website is ernestosanctuary.org
Our Paypal is HouseOfCatsUSA@gmail.com
Our Bank Details are HOUSE OF CATS ERNESTO IBAN IT 66 R 03025 01601 TB8880 329477 BIC: PROFITMMXXX
Follow us on Facebook for daily updates: Ernesto's Sanctuary for Cats in Syria.
Twitter @theAleppoCatmen

Donate Now

Our work, rescuing and treating 100s of animals every year depends entirely on public donations. All united in the desire to achieve a better life for animals in Syria and who donate to help us to achieve our vision, and in the development of Ernestos Sanctuary.
If you have any problem with our payment gateway please donate to our fundraising at MyEvent.com
Or with:

Sorry, no posts matched your criteria.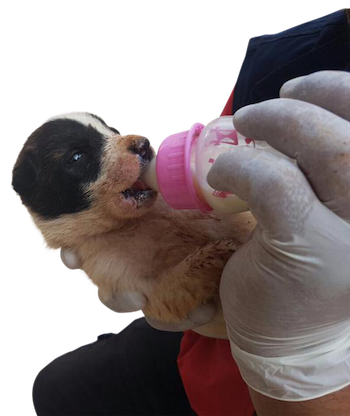 Shop

For beautiful, original watercolour paintings of our animals, painted by American artist Mimi Boothby, and other merchandise, including prints, bags, note books and teeshirts